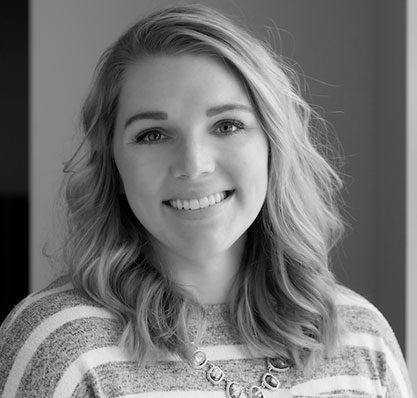 When the opportunity to apply for the first grade teaching position came about at SMSA, it was a no brainer to apply. Springs is home to me. I was a student at SMSA, from preschool through 12th grade. I knew and understood the mission statement and the core values of Springs. I didn't have to learn what the school had to give, I knew first hand, because I was given it as a student.
When I was a student, my teachers helped me to grow in my faith. Faith is a key component in the day in the life at SMSA. Christ is the focal point of our environment, whether that environment is the classroom, the cafeteria, or the hallway. That was always something that was extremely comforting to me. Being able to talk about Jesus was something that drew me back to SMSA as a teacher. I wanted the opportunity to help children grow in their love for Jesus, just as I did.
Another reason I decided to come back to Springs as a teacher is prayer. I think it is wonderful that we take time as a school community to go to church together. I always enjoyed all school mass. It was, and is, a time for students, faculty, staff, and community members to celebrate Jesus together. Prayer is so special, and I appreciate the opportunity to talk about and guide my students to prayer.
Lastly, I can't help but thank SMSA for helping me to build, learn, and live by my morals and values. Our morals and values are important because they help us grow into the person we want to become. If I wasn't given the guidance and direction that I was from my teachers, who is to say this would be the path I chose? As a teacher, I want the best for my students. I want to guide them and lead them in making and developing their own values, and here at SMSA I am able to do that, and I am thankful.