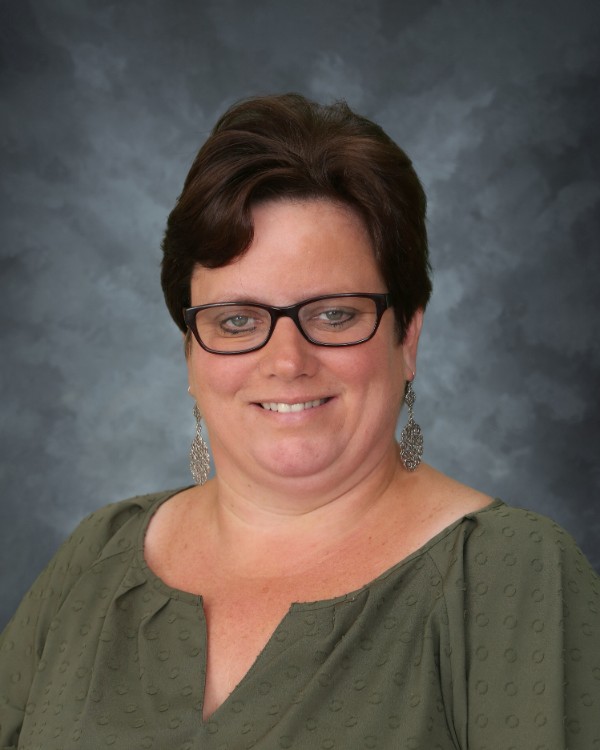 Teacher - Grade 6
Mrs. Jean has a Bachelors of Science in Education and is certified for grades 1 – 8 with a math minor from Marian University. She currently teaches 6th grade Math and Social Studies and has been in education since 1991. 
Her top 5 Clifton Strengths are, deliberative, discipline, analytical, maximizer and consistency. Her favorite Bible quote is, "I can do all things through Him who strengthens me." -Philippians 4:13. 
A bit about Mrs. Jean: In 1991, I not only landed my dream job of working in a Catholic school where I can instill my values in middle level students, but I married my husband, Bob. We both love to camp and have traveled to several campgrounds in Wisconsin. We recently purchased a park model and live in a nearby campground from April 15th thru October 15th. One of my goals is to instill in my students the skills to make decisions that make them happy like camping does for me. In addition to camping, I enjoying bowling. I honestly can say that I am not good at it, but spending time with friends during the bleak winter months at the bowling alley brings joy to my heart.I also spend time volunteering in the summer taking elderly friends to their appointments. I realize that their families don't have the luxury of having off during the summer, so I use my free time to serve them.  According to Steve Jobs, "the only way to do great work is to love what you do. If you haven't found it yet, keep looking – don't settle." My favorite part of being a member of the Ledger family is I "love what I do" because SMSA cares about the students, families, and staff, encourages me to be innovative, has a vision, and follows its Core Values.