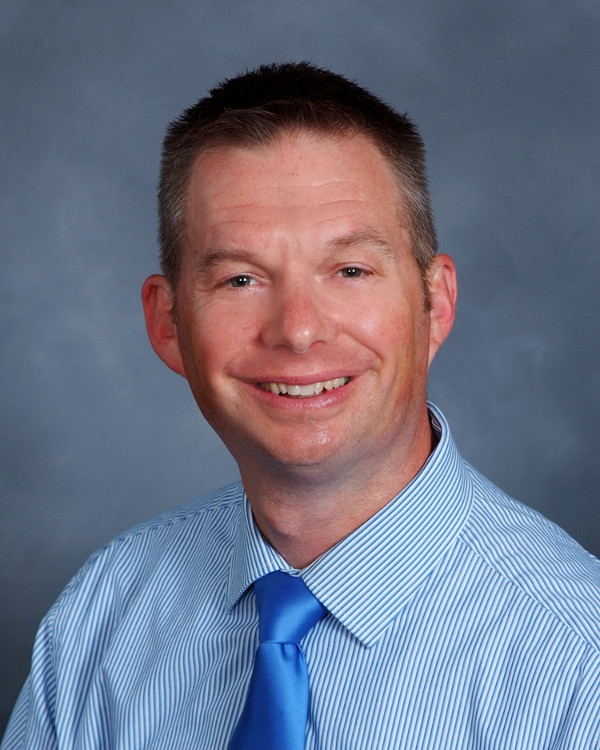 PreK – 8 Principal
Mr. Kelnhofer received his Masters degree in Leadership Studies from Marian University as well as a Bachelors of Arts degree in Elementary Education from Winona State University.   Steve is currently the Elementary Principal and has been in education since 2000.
His top 5 Clifton strengths are responsibility, connect, learner, relator and belief. His favorite quote is, "The chance of a lifetime may be closer than you think."
A bit about Mr. Kelnhofer: The outdoors is a good friend of mine.  Whether it's camping, hiking, fishing, hunting, boating, taking in a baseball game or sporting event, I love being with nature and the views it has to offer. Outside of SMSA, I love to volunteer at places including, parish council, Boy Scouts and coach youth sports.  My favorite part about being a Ledger is that SMSA is a community filled with a family feeling. A family consists of giving and receiving along with learning all about faith, hope and love. This is the reason I feel blessed to be part of the SMSA family.