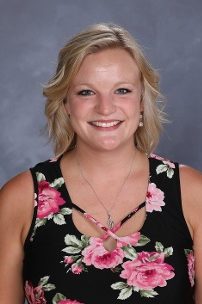 Teacher - Grade 1
Mrs. Welker has a degree in Early Childhood Elementary Education/Music from Marian University. She currently teaches Kindergarten and has been in education for Since 2017.
Her top 5 Clifton Strengths are maximizer, discipline, positivity, woo and consistency. Her favorite Bible verse is, "Do to others as you would have them do to you" -Luke 6:31.
A bit about Trisha: I enjoy singing and playing the piano, spending quality time with my family, and going fishing up north. I recently joined a women's bowling league, which I also enjoy so much.  Outside of the classroom, I am a waitress at a local steakhouse as well as a banquet server at a local golf course. I am excited to begin my journey as a Kindergarten teacher at SMSA!  My favorite part about being a Ledger is I am truly blessed to be welcomed with open arms to such a loving and caring community. I have been consistently surrounded by amazing faculty and staff members who have guided me in the right direction!