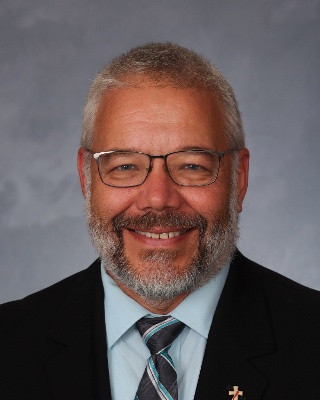 Teacher - HS Theology
Mr. Gagnon has a Bachelor of Art in Psychology from Marquette University and also attended St. Francis seminary. He currently teaches High school theology and has been in education since 2017.
His top 5 Clifton Strengths are connectedness, belief, intellection, input and empathy. His favorite Bible verse is,  "I have come that they may have life and have it abundantly" – John 10:10.
A bit about Peter: I am married with six children.  I have spent 26 years in parish ministry as a youth minister before coming to St. Mary's Springs Academy. I am passionate about my Catholic faith. For the past 15 summers, I have taken youth on a service immersion experience to the inner city of Chicago. I am currently a candidate for Ordination into the Permanent Diaconate, an active member of St. Therese Parish, Appleton. My favorite part about being a Ledger is being able to work in a Catholic environment and share my faith with the awesome families and staff at SMSA.